How To Make an Herbal Honey Syrup
Today, a simple weed cough could give you several evil stares from onlookers. Whether that tickle in your throat is from your last joint or battling seasonal allergies various botanical concoctions have a long history of being used to cool your cough. Mullein in particular has long been used as a remedy for the respiratory and bronchial tract, and reportedly works as an expectorant, meaning it helps expel mucus. So get your fire burning, and cauldron bubbling for this witchy-lite recipe for Car Sex Herbal Honey Syrup by Make & Mary. 
Yvonne Perez Emerson of Make & Mary shares with us how we can make our own herbal syrup using our very own Car Sex Herbal Blend, which is a tasty herbal infused treat to take by the spoonful or add to your morning tea. Honey syrups are a great way to extract the flavors and benefits of various botanicals. We love this recipe for it's cooling menthol as it hits the back of the throat, and the sweetness, which balances the bitterness of mullein–a perfect duo to keep close all year round. 
__________________________
Yvonne:  I love a good herbal honey syrup when in the colder months or just about anytime I want to get cozy and chill.
It's easy to make them and you can use just about any herb. Syrups are great with hot water and citrus, on top of ice cream, in cocktails or to flavor bubbly waters. You can also make a hot toddy with brandy or whiskey. I love them with a THC or CBD tincture too!
Enjoy! 
INGREDIENTS:
1. One 16g jar of Barbari Car Sex Herbal Blend
2. 8oz water
3. 4oz honey
DIRECTIONS:
1. Make a very strong decoction, using 1 full jar of Barbari Car Sex to 8 ounces of water. Warm over low heat and bring to a simmer. Then cover partially and reduce the liquid down to half its original volume.
2. When it's down to about a half of cup of liquid, strain out herbs and add 4 ounces of honey.
3. Warm the mixture over low heat until well combined. Stir constantly, and don't heat above 110 degrees! (Optional: Add 1 part tincture to 3 parts syrup for an herbal boost and longer shelf life. See below for a tincture recipe)
4. Let cool completely before bottling.
5. Next, pour the syrup into bottles and label.
6. Store in the refrigerator for up to six months.
7. To give your syrup a little more pop, add your favorite CBD or THC Tincture. We have a great DIY CBD Tincture recipe you can make at home. If you want to add a tincture to your recipe before bottling make sure it is an alcohol tincture.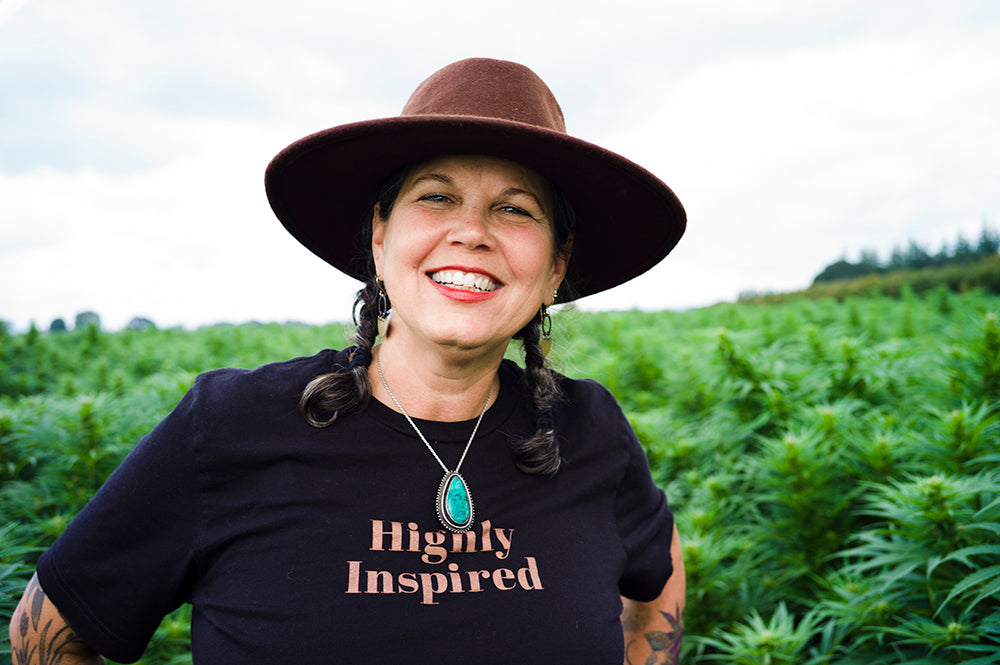 Author Bio
Yvonne Perez Emerson is a Latinx woman and owner of Make & Mary. She has a flagship store in Portland, Oregon that creates wellness and lifestyle products in small batches using full spectrum CBD, herbal adaptogens and Cannabis aromatherapy. She has been making herbal remedies for over 20 years as a way to support her values of living naturally.