So we covered gifts to bring to a covid safe party, gifts for your person, gifts for the sleepy and women-owned gifts. Now that some of us are back in the office or hosting holiday parties with friends, we're bringing to you our gift guide of how to win at holiday party gifting. Whether you're Secret Santa or needing a White Elephant gift, we've got the best weed-themed gifts to bring to any party.
Enter into a complete state of zen when you light up the 024 (420 turned around 😉 Forbidden Fruit Candle. This powerfully relaxing candle is infused with black currant buds, delicate rose petals, and fresh cardamom. This is a women, black owned business.
Prerolls at a party? Say less. Bundled with a Make & Mary's CBD bath bomb, this is sure to be a crowd pleaser. Give the gift of self care and total body relaxation with our Soak and Smoke gift set. Work hard, rest harder.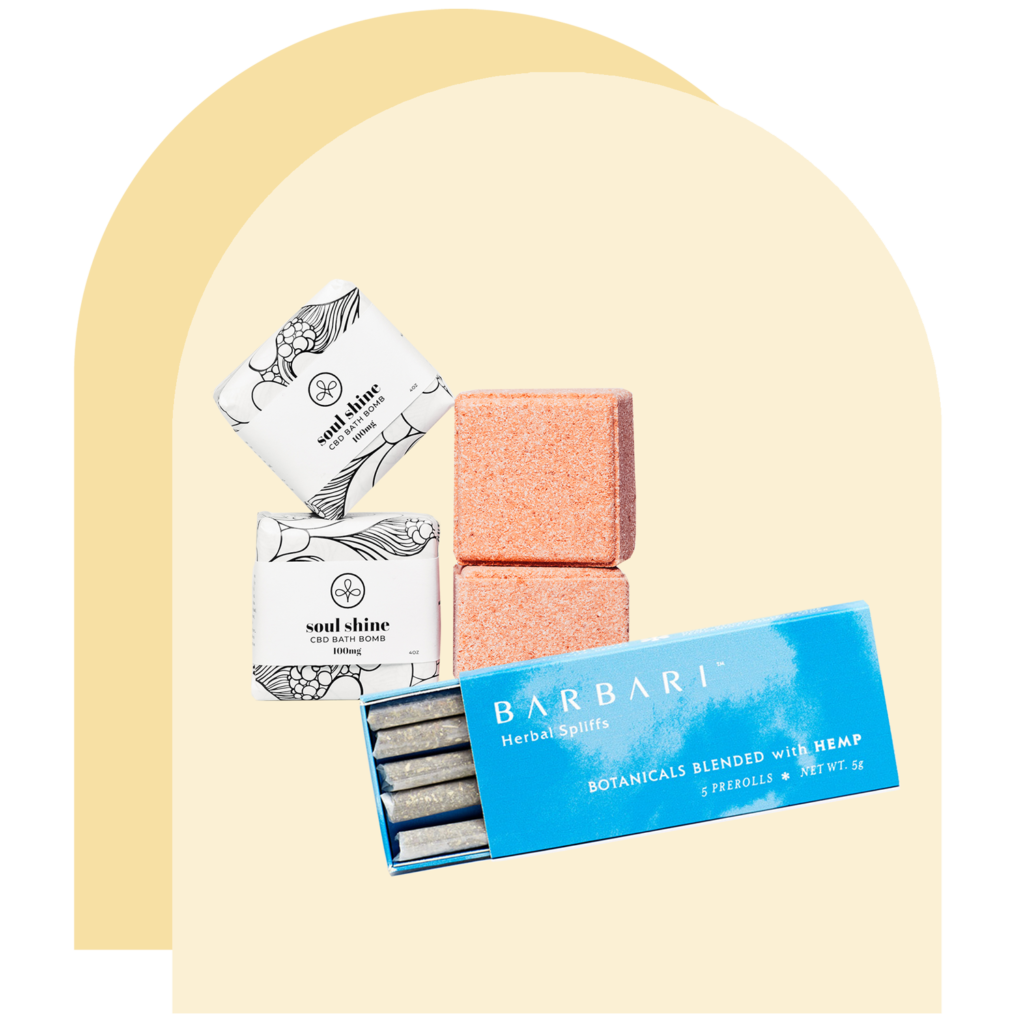 This sweet daisy pipe is a guaranteed crowd pleaser. Adorable, functional, and travel friendly, if your person likes to collect unique glass pipes, then consider this their next item.
One can't have too many totes. We're sure you've seen this tote around IG, or maybe even around town, but it's time for your person to get one of them as well! Show your pride and support for women in cannabis by gifting this beloved bag.
You know what we've all been missing this past year? Touch. Touching!! The latest Gossamer issue is an ode to just that. This makes for an aesthetically pleasing coffee table book, and if your person likes to be on top of all things cannabis lifestyle, then this is the gift for them.