It's getting cold, yes, even here in Mexico City and honestly there's nothing more nourishing than tea—with some alcohol in it! With its already hyphy combination of caffeine, antioxidants, adaptogens, and full-spectrum hemp—this tastes equally as lovely sin alcohol as a mocktail (see adaption below).
WHAT YOU NEED:
8oz BARBARI Wake Up Call chai tea, chilled (apx 20mg CBD)
2 oz. Bourbon whiskey
*rose bitters optional
¼ tsp ground nutmeg + to garnish
*Ice optional (this can also be served at room temperature)
Tools: shaker, strainer, Tumbler Glass
WHAT TO DO:
Steep two bags of Wake Up Call chai in 8oz of alkaline water for at least 5 minutes. Let rest until it cools to room temperature, strain. If you have the time, chill in the refrigerator for an hour or overnight.
Add a large handful of ice, tea, whiskey, nutmeg, and bitters into a glass jar. Shake it like a polaroid picture (for about 30 seconds) and strain into a lowball glass with one fatty ice cube.
MOCKTAIL RECIPE ADAPTION:
If making this without alcohol, use the same recipe as above simply swapping out whiskey for 1 tsp of brown sugar and 2 ounces of distilled water.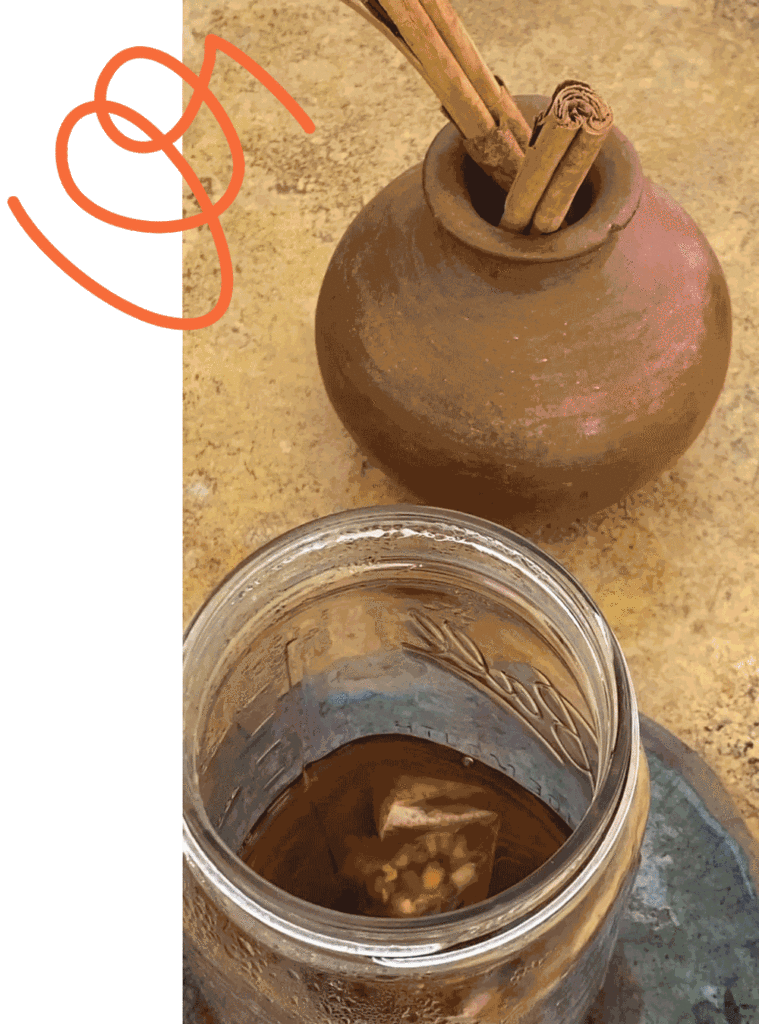 Recipe by Mennlay Golokeh Aggrey
---
Get the Tea: