When choosing a hemp CBD partner for our preroll line, beyond our baseline criteria of sustainable growing practices and womxn owned, we wanted the hemp we use to be the best we'd ever have. We didn't have to look far to find High Desert Nectar, a father-daughter owned hemp farm in Bend, Oregon. Just a few hours south of our HQ in Portland grows our lush, sticky, aromatic hemp unparalleled by any we've ever seen before. Founder, Danielle Caruso take us through their history and growing process to share what makes their hemp so damn good.

---
Journey to the Center Of Oregon
In my early 20s, I was in pursuit of desolation in the rural areas of Thailand on my moped when an unlikely accident changed my life forever. My spine was fractured and required major surgery. After returning from spine surgery just south of Bangkok, I made a promise to myself that I would not turn to pain-killers or anti-depressants as I navigated my physical and emotional recovery. It was not prescription drugs that "saved me," it was cannabis, yep, plant medicine. CBD Edibles eased my dark thoughts; smoking cannabis flower provided me full night's slumber and CBD salves alleviated my chronic pain, which lingered from my accident.
After six months of recovering at my parent's home in Florida, I was given the opportunity to trim weed in Southern Oregon. I fell in love with Oregon, cannabis, and shared my newfound love with my family. It was on a road trip from Florida to Oregon with my parents that cemented our destiny. We shared stories and dreams, and everything seemed to line up—in Oregon. Shortly afterward is when my parents bought a property in Bend, Oregon and we began to plan.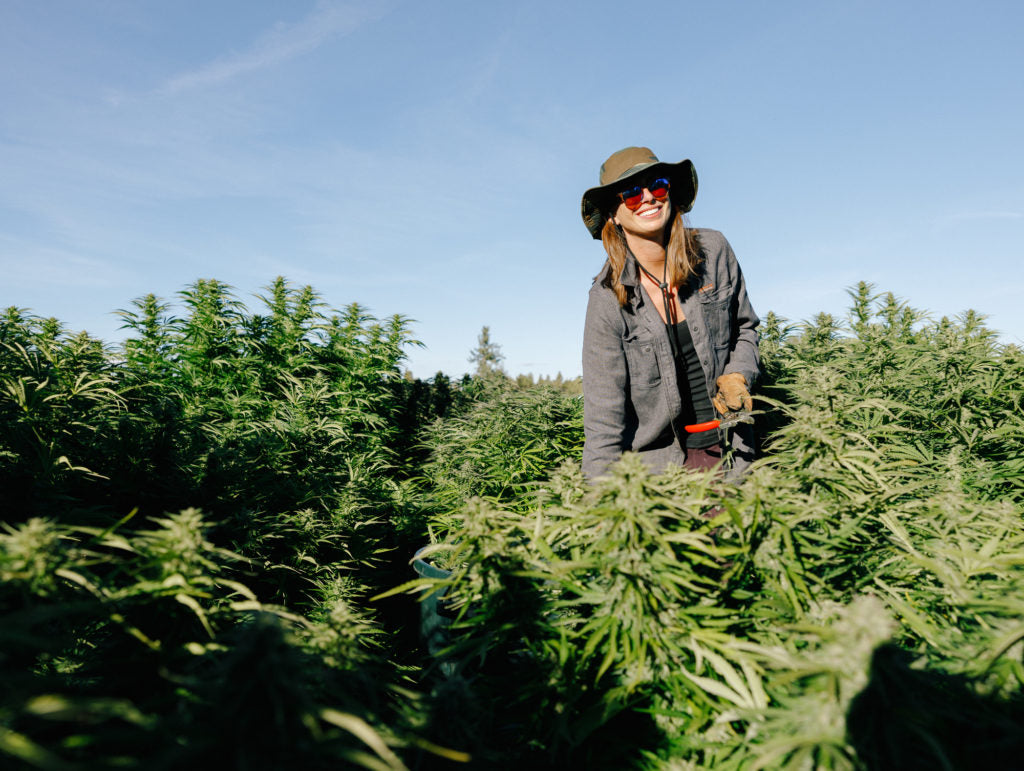 Starting From The Soil, Now We're Here
Building healthy soil is imperative to the quality of the crop. We believe in working with the earth, not against it. The quality of crop: taste, vitality, size, and nutrient density starts with the quality of the soil. As the seedling grows from baby to mature plant, nutrients are uniquely vital to the growth process. The contents of the soil and the nutrients provided throughout directly relates the make-up of the full-grown plant.  I noticed that myself and consumers have been majorly disconnected from our food source, soil and farmers, and that transparency, an integral aspect of decision making, had been lost. 

Hemp is a phytoremediator which means it is a type of plant that extracts nutrients (or toxins) from the soil, groundwater, and any nutrients into the plant itself. So why is that so important? Cover cropping is an essential way to revitalize living soil health and it is done immediately before planting hemp. We've partnered with Tumalo Co, a local Central Oregon company that brews organic nutrients derived from food waste leftover at local supermarkets. No synthetic nutrients, no corporate nonsense. Just as I believe in supporting the local food system for the community, the earth, and my own personal health, I have built this same ethos into the foundations of High Desert Nectar. After all, hemp is a plant medicine, and it's our vision is to be a single-origin medicine to the masses.

From Father to Farmer
My entire life, I witnessed my dad successfully owning and operating his business. He has always been a model of dedication and commitment. When the opportunity to partner with him presented itself, I was eager to pursue the new endeavor. It was a new adventure for both of us—the task itself, the learning curve, and the newfound relationship. I was excited to learn how to develop the property, walk-in his world of construction, and introduce him to my life in Oregon I had been creating over the previous year.
The transition from the daughter to business partner and roommate was not peaches and cream, but we worked through the hard conversations and our synergy continues to improve each day. We have defined our roles and lanes. I've respected his perspectives and become eager to learn his ways. He has let go of control and allowed me to flourish in my strengths. We understand each other's passions and are constantly excited to bounce thoughts and ideas off of each other.
As we persevere in this upcoming season, we will continue to be stewards to our land, our partners, and to loyal customers. Our dedication to growing boutique, premium hemp remains the same and our newest full spectrum CBD tincture is now available for purchase on our website. My father and I are building a home on the farm and fervently convincing our remaining family in Florida to move to Bend. We have many big dreams on the horizon.
Be easy, be love.
Danielle Caruso
Co-Founder, High Desert Nectar

---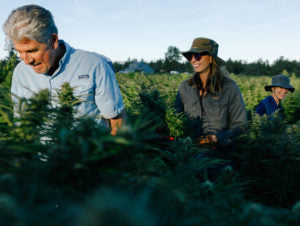 High Desert Nectar is a family-owned farm in Central Oregon growing premium hemp in order to provide products that nourish the human body and positively contribute to the health of the earth. We strive to provide health-conscious consumers and partners with pesticide-free, organically grown hemp, educate the intrigued about plant medicine, and resonate with those who desire to build relationships with family farms, community, and one's body.