Barbari was founded with the vision of inclusivity and social equity from the very beginning. From collaborations with artists and makers to suppliers and partnerships, every choice at Barbari is made with social equity in mind. We actively seek out partnerships with BIPOC, womxn, and LGBTQ+, creatives, vendors, and contractors. We selectively partnered with investors who are either BIPOC or prioritized equity and impact-based founders. Here are some of the actions we've taken as a business to walk the walk:
* * *
Since our launch in October 2017, 5% of our revenue has contributed to organizations including Planned Parenthood, Fierce NYC, and most recently Family Preservation Project.
* * *
Sponsored 3 OLCC Marijuana Handlers Permits for BIPOC, Queer people, which enables them to work in the industry for 5 years.
* * *
We've spent the majority of our event sponsorship and marketing funds with companies and groups that align with our shared social values–prioritizing womxn and BIPOC partners whenever possible.
* * *
Since May, we've contributed $1000 to the BLM movement through donations to bail funds, meal providers, Black-owned organizations, and direct contributions to individuals. This is in addition to the 5% revenue share.
* * *
The Barbari Ecosystem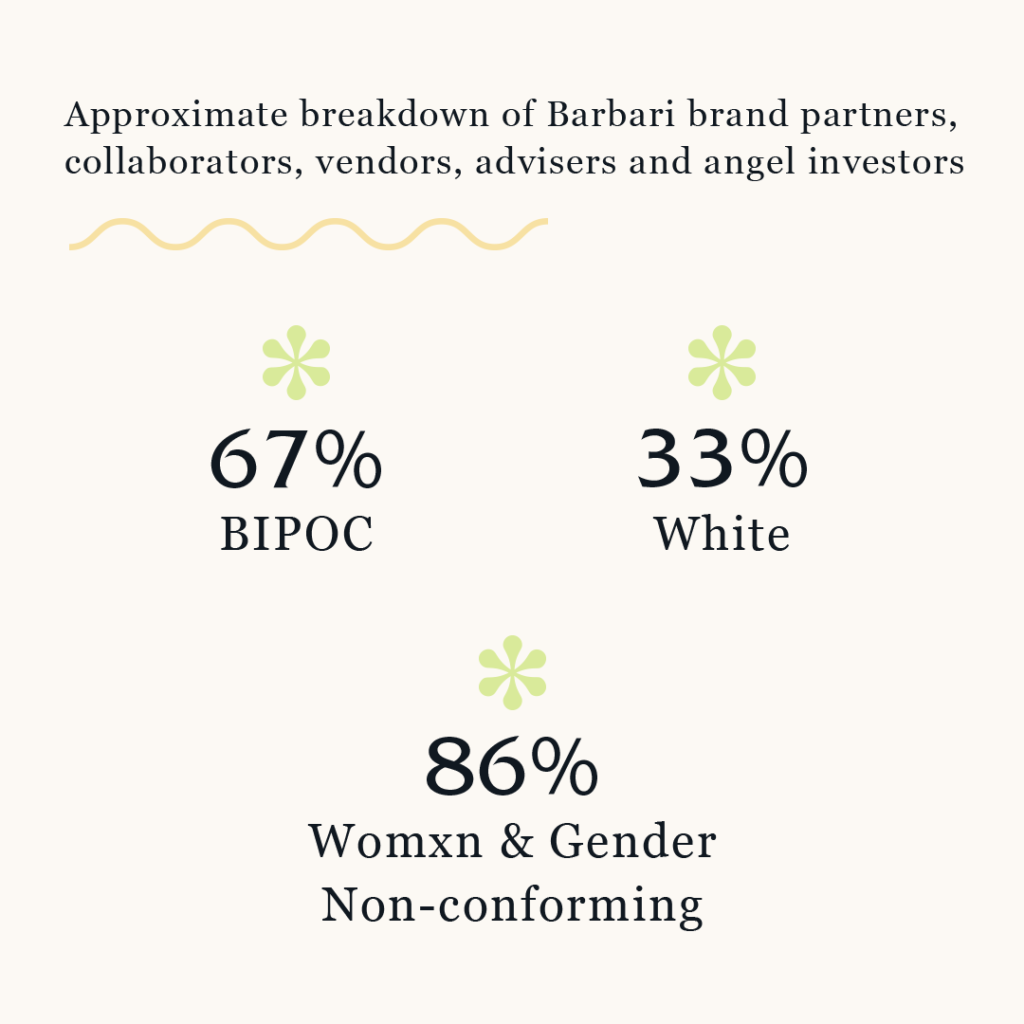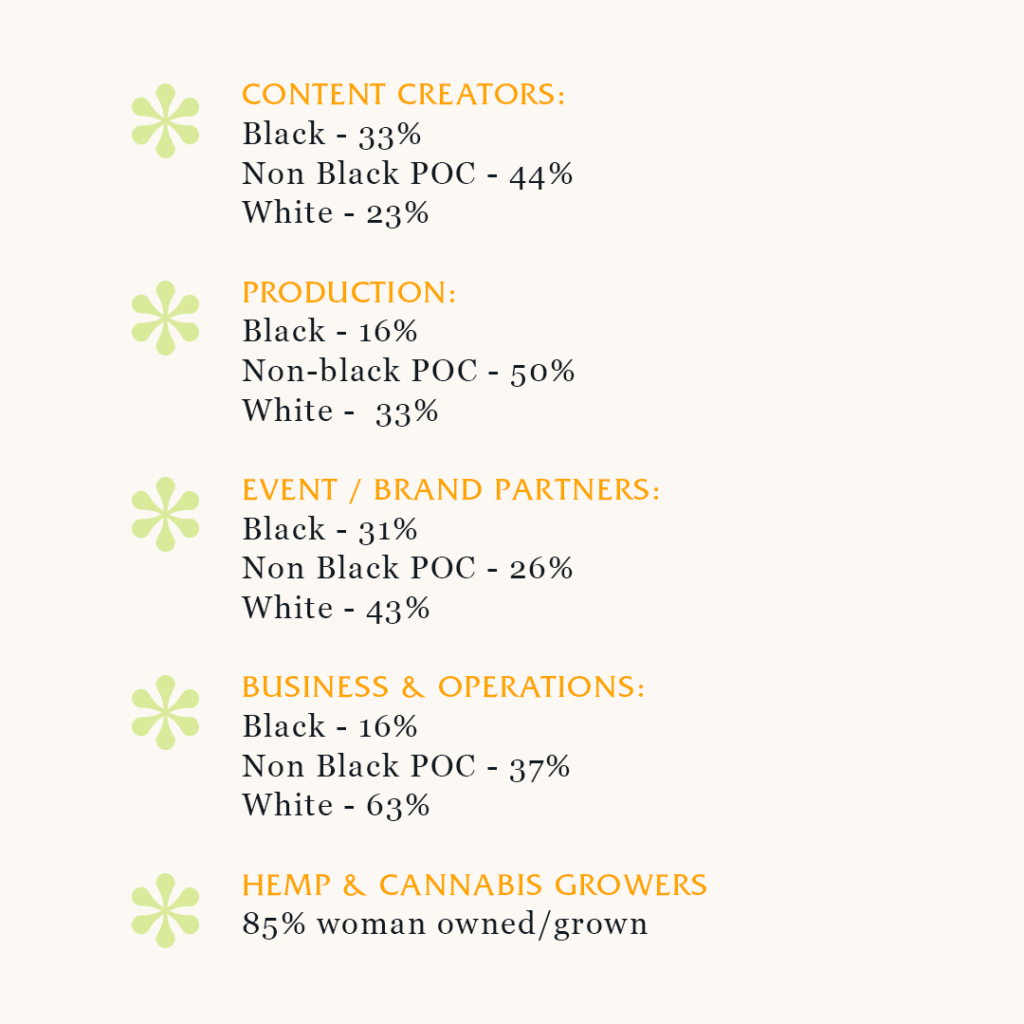 Plan of Action
As we continue to grow this company, here are the commitments we have made to each-other as founders, to our community and our customers. This is a continued commitment to hiring and working with BIPOC, LGBTQIA+, Womxn, and to continue to expand the ways in which we are building a truly equitable company.
* * *
We have recently taken over an event space and will be making that available at sliding scale rates for BIPOC.
* * *
Equity training for the founders and future hires.
* * *
Develop an established playbook for accountability and safe reporting of instances of discrimination and harassment.
* * *
Continued prioritization of marketing spends towards Black, Non-Black POC, Womxn and LGBTQ+ events, organizations, publications, and initiatives.
* * *
Continued sponsorship of Oregon marijuana handlers permits.
* * *
Continued bi-annual revenue share commitment with rotating organizations that share the Barbari values.
* * *
Grow our community engagement programs to quarterly employee community service days to strengthen local initiatives.
* * *
Continued commitment to highlight, amplify, and pay the voices, stories, and talents of black, non-black POC, LGBTQIA+ folks.
* * *
Black Lives Matter. Black success matters. Period.