Forward:
Since our origin, it's been fundamental that BARBARI provides a space where the voices of those who have historically been prejudiced against could have a platform and feel celebrated. Where societal misfits could feel welcome. This month of Pride, we wanted to celebrate leaders within the lesbian, gay, bisexual, and transgender community both past and present as a humble tribute to the pioneers that fought day and night to be seen and treated as equals by our policies and culture.
We had the pleasure of meeting our 4th leader earlier this year. Upon meeting Pooya Mohseni, we were immediately struck by her aura of grace, class, and style. She drapes herself in regalness that cannot be denied. But the most beautiful part of Pooya is her heart which beats strong with a love for humanity. An accomplished actress, immigrant and advocate, Pooya fights for our daily right to love and be loved. We asked Pooya to share with us what Pride meant to her. The following was originally performed as a spoken word piece performed at Duplex Piano Bar and Cabaret in NYC on June 10th, 2018. A video of that performance can be found here. We've included her written transcript below.
Thank you, Pooya. You remind us that taking care of each other is really how we take care of ourselves.
---
I'M A TRANS WOMAN, an immigrant and a person of color from a Muslim background. Finding my way to pride hasn't been without hurdles, stops and derailments but here I am and I want to share my view on pride, its value and its purpose.
What is pride? Is it one thing? Is it always the same thing? Does it grow? Change color?
I believe Pride is made up of our experiences, our joys, pains, our lovers, our haters, our idols, our dreams and our nightmares. For me, Pride comes down to the four Rs. Please let me elaborate:
Pride is respect
Respect for who you were, who you are and who you will be.
Respect for those who nurture you, teach and guide you.
Respect for love, for knowledge. For day and night and every moment in between.
Respect for our right to exist, and our ability to change ourselves and the world around us.
Pride is respect for life and the magic we each embody.
Pride is responsibility
Responsibility for ourselves. For who we want to be. For the world we want to live in.
Responsibility for our siblings, our friends, our lovers and how we allow them to treat us. Responsibility towards the food we eat, the ground we walk upon and how we treat those less fortunate than us. It is the responsibility to hold those in power accountable for their actions and how those actions affect our world.
Pride is taking responsibility for our souls and making sure we're bathed in the glow of kindness and wisdom, so we can grow, connect and be the most beautiful we can be.
"Pride is remembrance of our sisters and brothers who have been slain at the hands of prejudice and hate."
Pride is realness
YASSSSSS! But seriously:
Realness to call out our own shit before anyone else does.
Realness to stand up and fight for what we value.
Realness to hold ourselves to the standards we ask others to uphold.
To treat our enemies as we like them to treat us.
Realness to rise above our base instincts to be the brightest & most generous we can be.
Realness to admit when we need a helping hand, and to ask for it.
Realness to be kind, to be vulnerable.
Realness to know that we are worthy of love, trust and friendship.
Realness is strength.
Be real and in your realness, see those who delight in your unabashed truth.
Pride is remembrance
Remembrance of our pain, our fears, of those dark and scary alleys we once walked through in loneliness.
Remembrance of the scared little kid inside who wants to be encouraged, hugged and loved.
Pride is remembrance of our sisters and brothers who have been slain at the hands of prejudice and hate. Of our queer siblings who lost their lives to Aids when people didn't care enough because it was just the "gay cancer".
Remembrance of those who felt so alone, lost and forgotten that they ended their journeys much too soon.
Remembrance of all those who didn't know that there is a loving community that cared for them and cherishes their legacy.
Pride is remembrance of those pillars of courage who stood tall in the face of hatred and paved the way for us and all who'll benefit in generations to come.
Pride is remembrance of where we've been.
Pride is all these things. It's what gets us out of bed in the morning and inspires us to do more, be better. It's what pushes us to get out of bad relationships, because we know we deserve better. It's when we stand strong, shoulder to shoulder with others and demand to be seen, heard, respected and loved.
Pride is knowing who you are and what you're worth. In all honesty, I don't know my worth every day. Some days I don't feel like i'm worth anything. But still, I try and seek it, because even if I don't feel it, I KNOW that I'm worth the journey it took to get here.
What else do I know? I know that YOU ARE WORTH IT. My question is; DO YOU? I hope you do. I abso-fabulo-fucking-lutey hope YOU do.
With love.
P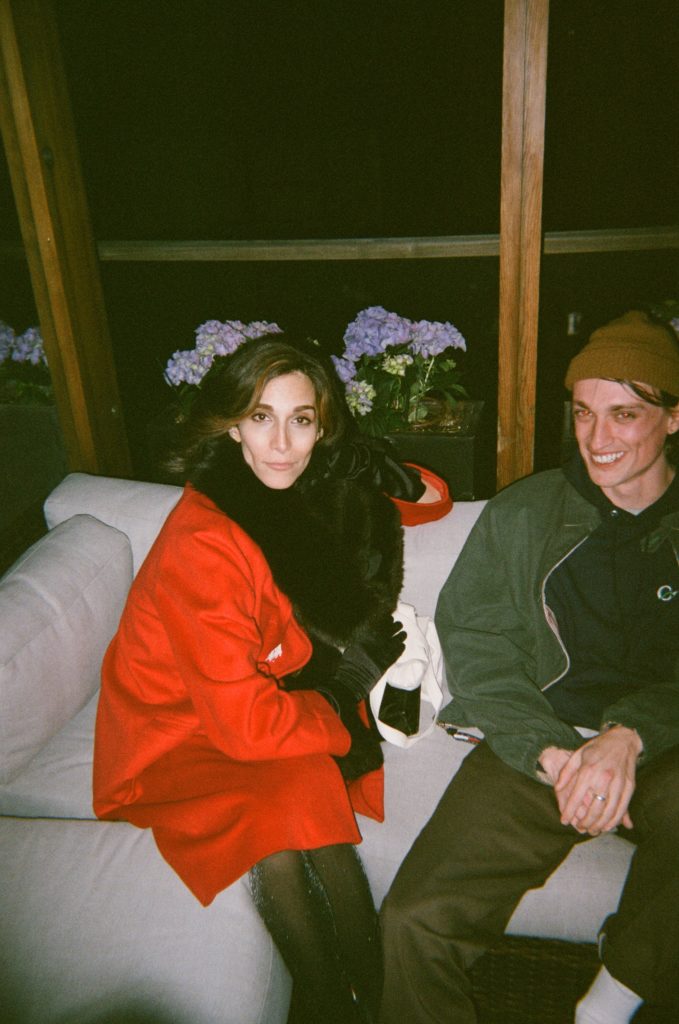 Pooya Mohseni is an Iranian/American actor, writer and activist, born and raised in Tehran, Iran, and currently based in New York City. Pooya is a Transgender advocate and a voice for immigrants' and women's issues. She writes and collaborates on original LGBT stories to shed light on an otherwise under represented community.

Pooya can be found at @Pooyaland on Twitter/Instagram and watched on 'Falling Water' which airs on USA and Amazon Prime.